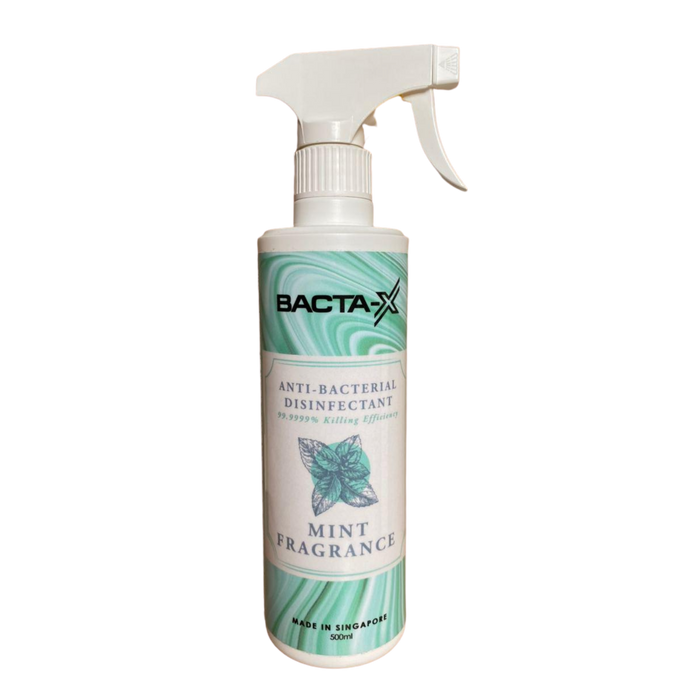 Bacta-X Mint Fragrance Antibacterial Air Freshener
The Bacta-X mint fragrance antibacterial air freshener is designed to deodorize, refresh, and disinfect your space.
It is a hospital-grade disinfectant that contains essential and high-quality ingredients that will keep your home germ-free. Additionally, it has a refreshing mint scent that leaves you feeling energized and rejuvenated.
Benefit
Ozone and environmentally friendly
Safe to use and free from harmful side effects
Laboratory-proven to eliminate 99.9999% of common bacteria, fungi, and viruses
Made using a non-toxic formula
Directions for use
Hold the spray bottle upright and spray it into the air as required. Areas that you can use the product in include homes, schools, offices, childcare centres and more.

Keep the product away from heat, hot surfaces, open flames, and sparks.

Product Certification