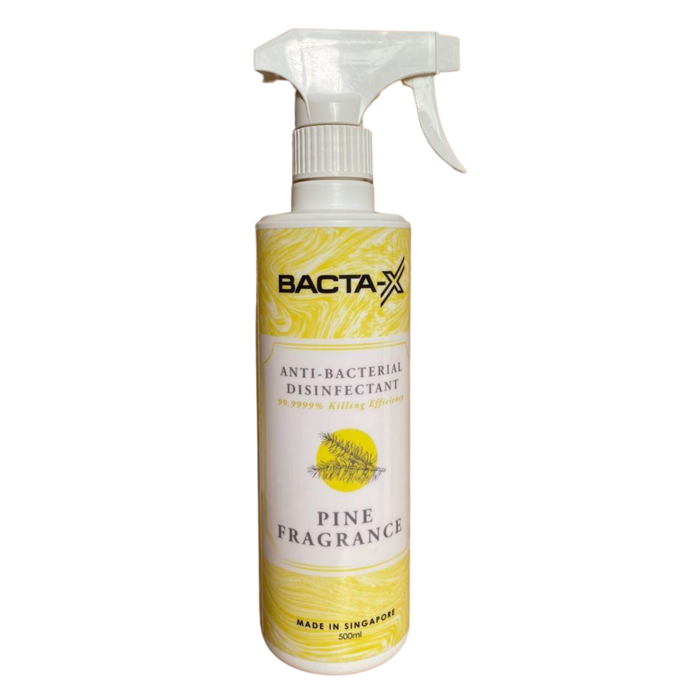 Bacta-X Pine Fragrance Antibacterial Air Freshener
The Bacta-X pine fragrance antibacterial air freshener is a premium hospital-grade disinfectant.
It is formulated to effectively kill up to 99.999% of bacteria, viruses and fungi it comes into contact with. These include H5N1, salmonella typhimurium, and escherichia coli. In addition, it also features a pine fragrance that is soothing and pleasant.
Benefits
Removes strong, pervasive odours
Safe for the environment
Uses a non-toxic formula
No dangerous side effects
Directions for use
You can use this product in areas like public restrooms, homes, offices, and more. To use it, simply hold the bottle upright and spray it when necessary.

Keep the container tightly closed after usage. 
Product Certification