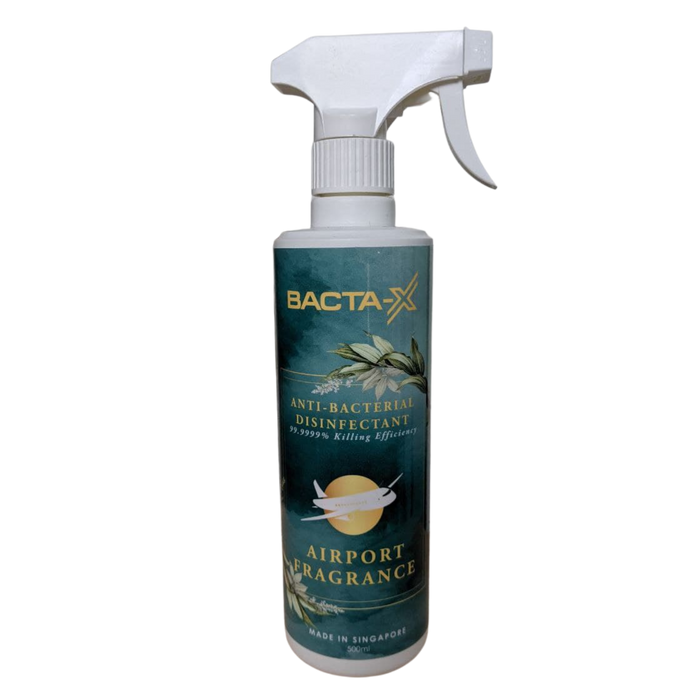 Bacta-X Airport Fragrance Antibacterial Air Freshener
Bacta-X's Airport Fragrance is an exclusive scent that will remind you of Singapore's iconic airport. 
This fragrance is made up of the scents of the damask rose, orchid and ylang-ylang plant. It will make your space feel and smell like a luscious garden.
Other than being an air freshener, it also doubles up as a hospital-grade disinfectant spray that can kill up to 99.999% of germs such as bacteria, viruses and fungi. It is the perfect product to sanitise your home or office space.
Benefit
Environmentally friendly and does not harm the ozone layer

Made with non-toxic materials and does not cause any harmful side effects

Helps to kill germs in the area

Provides a pleasant scent to your space
Directions for use
Hold the fragrance bottle upright and spray it into the air as many times as required.
It is suitable for use in homes, schools and offices. It is also safe for children as it is non-toxic.
Do bear in mind that the product should be kept away from hot surfaces and sparks.
Product Certification